Well, it's been ages since I updated here on the deck build.  This time, some changes that are even more fun to see.  First off, we added the railing posts where they belong, and yes, they are way too long at the moment, but that will be corrected eventually.  Nothing too fancy here, just lots of drilling and cutting.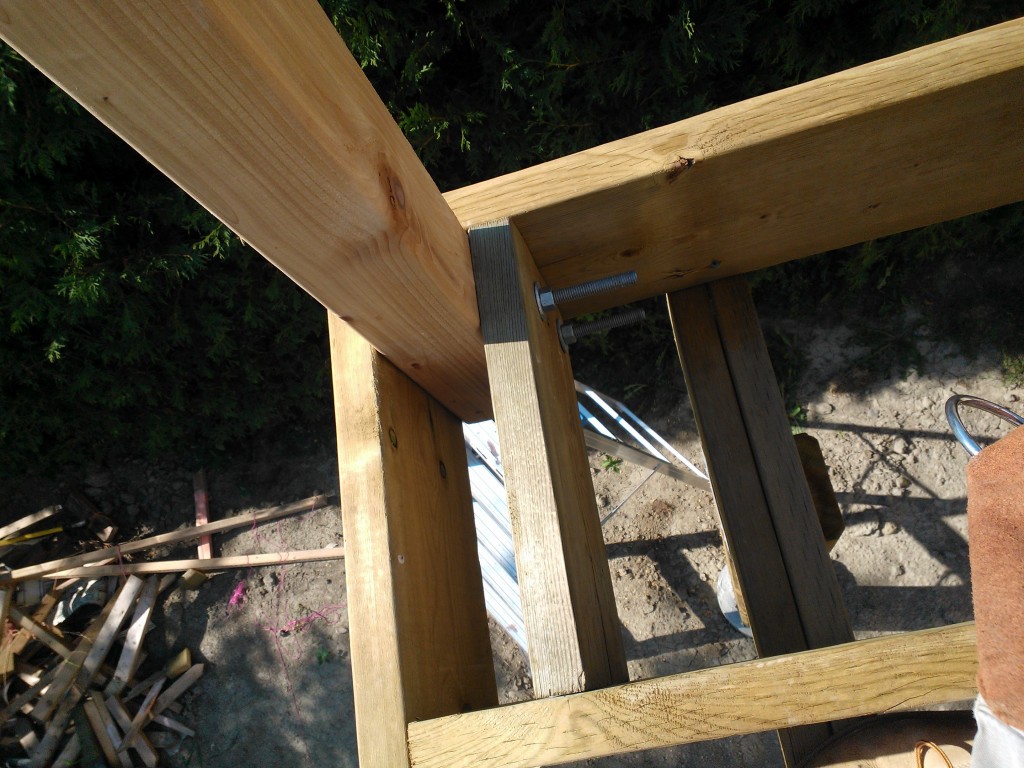 A little detail on the post attachment….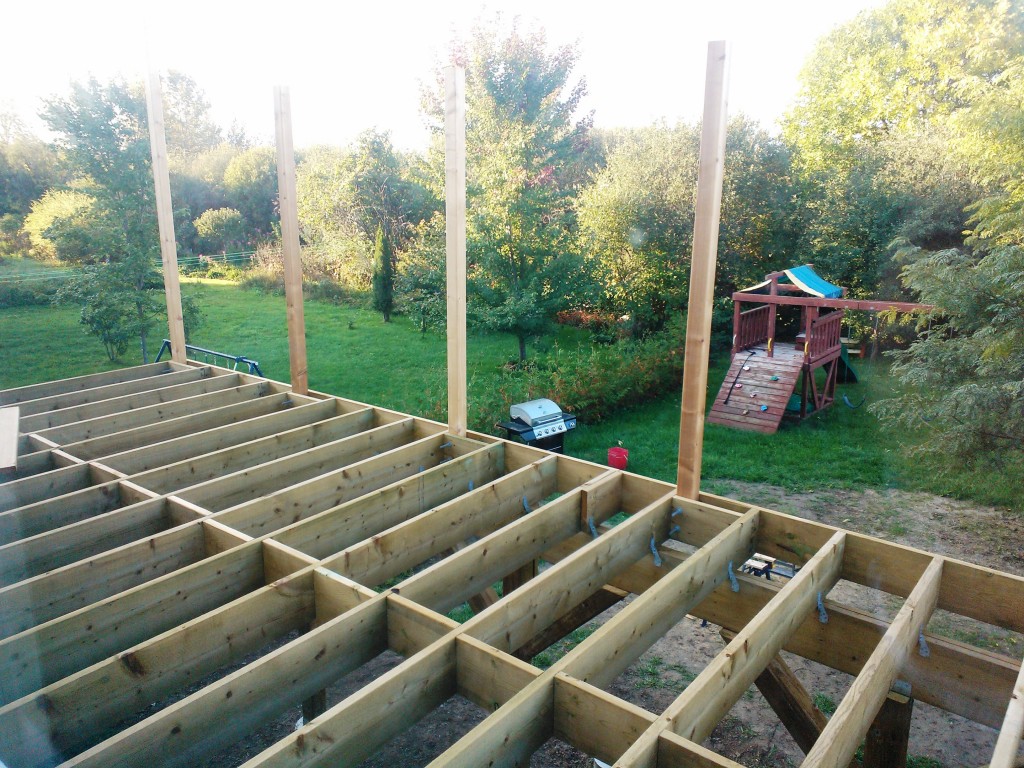 More posts, and some braces just visible at the bottom….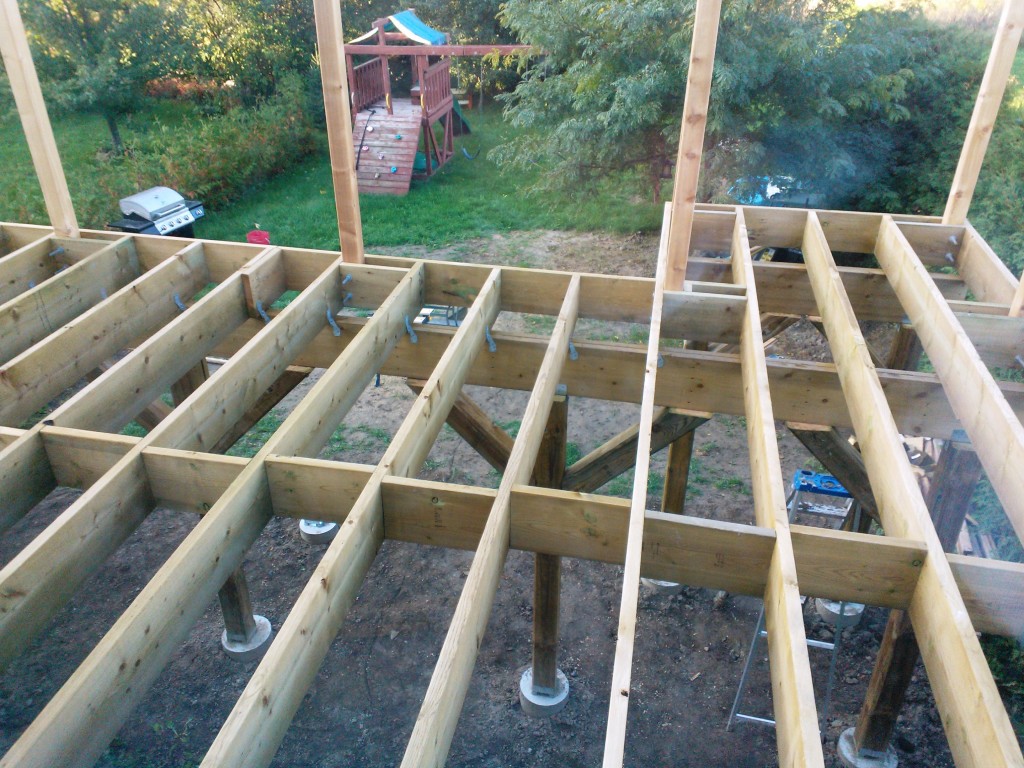 Look at those braces.  Man they look great, and the difference to the stability of the deck is really awesome.  One thing for sure is:  the deck is not going to fall down.
More stuff to come, the next update should be a fun one!
The Plan
The Hole
The Ledger
The Footings
The Post Post
The Joists